Library Loans by Media Modernity by Darren Hardy
This visualization categorizes media into 4 classes based on the modernity of the media (e.g., Books are in the first class, and DVDs are in the last class). It draws a histogram of the checkout volume per category per day for the entire corpus from June 2005 to January 2009.
Written for MAT 259 (Legrady): Linear Data Flow Project, 22 January 2009.
Sketch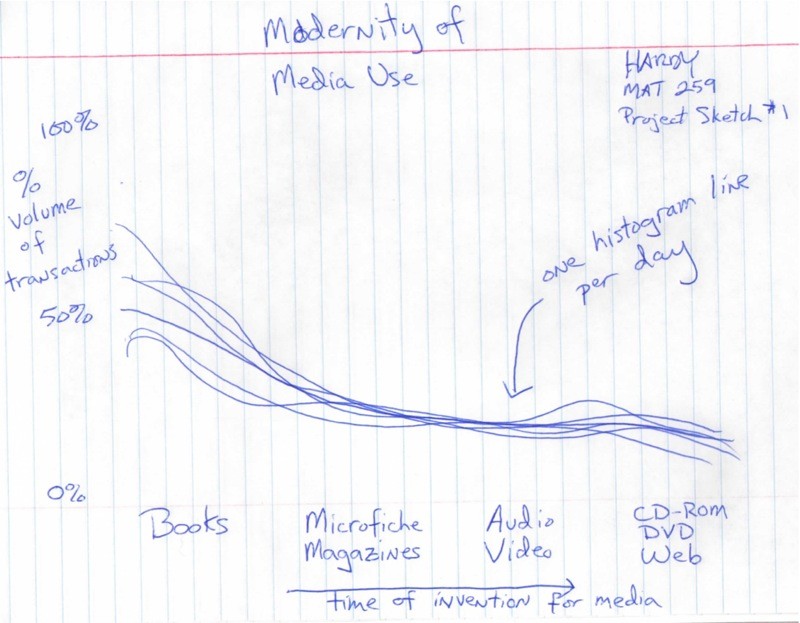 Screenshots
Applet
Run the applet (pops new window).
Code
Data processing Data visualization setup()

Draws title, axis labels, and informational text on screen
Loads histogram data into a SortedMap with date as key and histogram as value

draw() for each frame

Fetches the earliest N histograms by popping the first date key from the SortedMap
Draws N semi-transparent histograms per frame
Draws progress bar as semi-transparent
Source: HardyProjectOne.pde
Data: histogram.txt, mediacount.txt