At first I was thinking of making a static 3D network. But as I got 16,000 nodes, it was impossible to draw all of them at the same time(I once tried and it took half an hour to draw them in 3D). Then I tried 2D which would took about 2 minutes to draw and I got a mess.
All nodes without color adaption: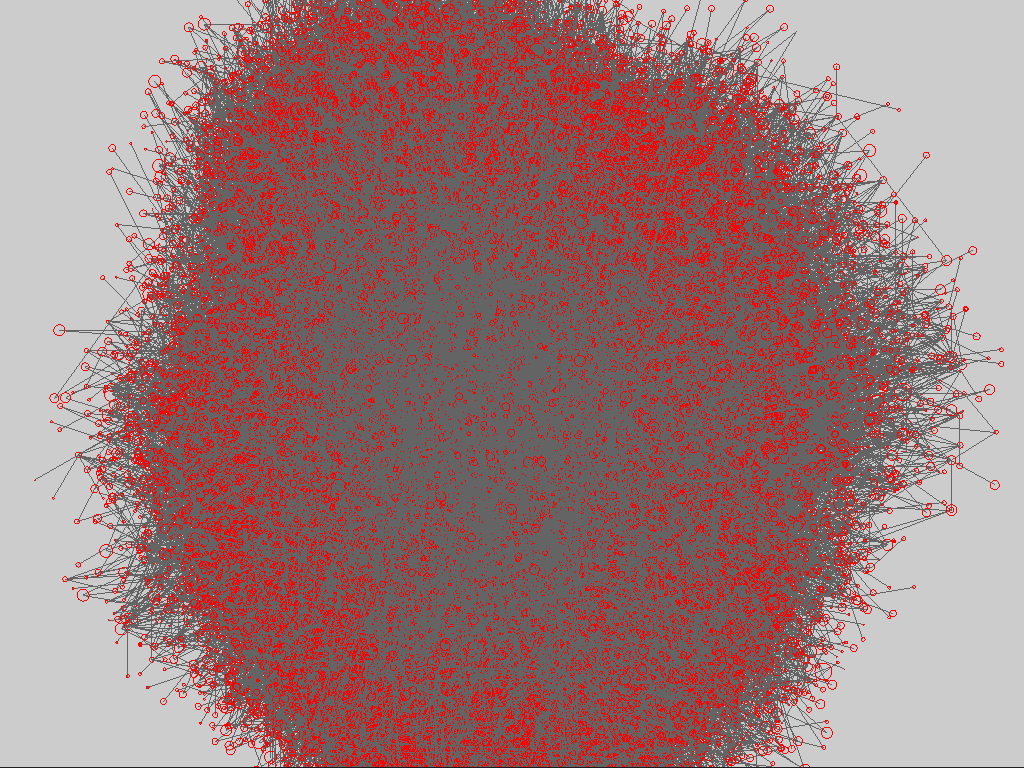 All nodes without adaption: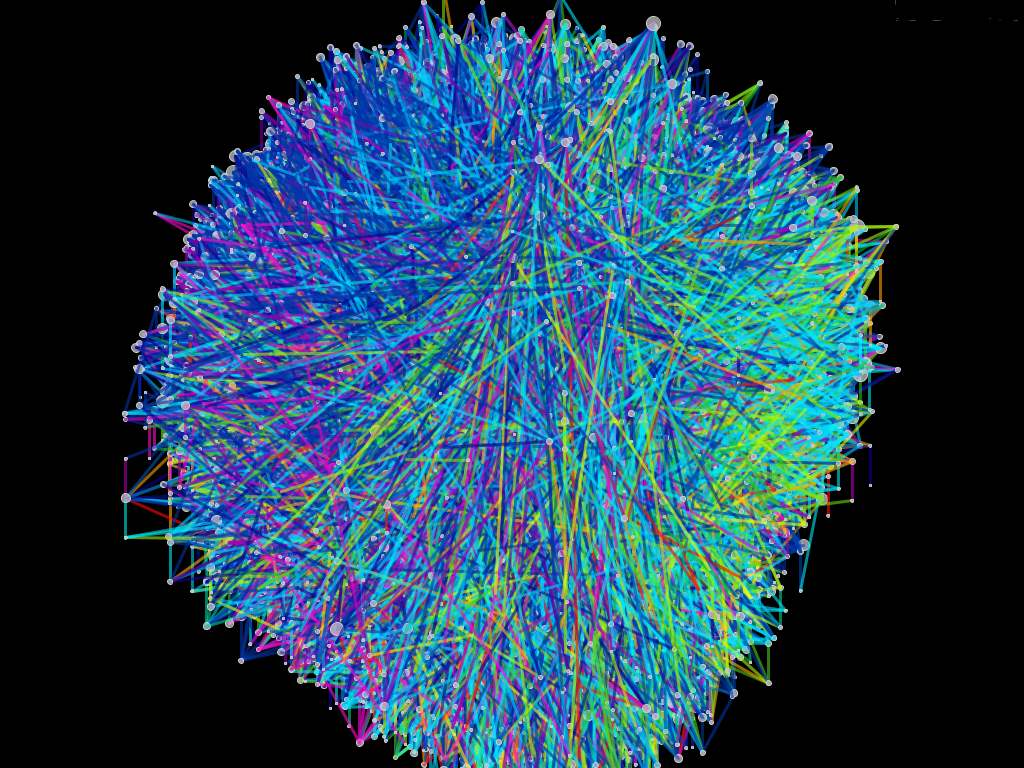 For the final version, I got my inspiration from They Rule, which aims to provide a glimpse of some of the relationships of the US ruling class. So I made my tree fully interactive. Left click on the node to expand and right click to hide. By default the new nodes will spread out evenly in a 360 degree around there parents. But you can drag them wherever you like. Point at an expanded node will show the item it got from its parent. And all the checkOut history of that item will appear on the tree graph. Point at an expanded node will show the information of all the books checked out at that time. But you can hide this information if you fill it gets too messy.