Systemics Lab
Professor Marko Peljhan
Room 3005, Elings Hall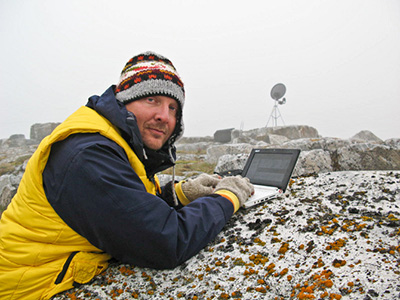 The Systemics Lab is devoted to the creative exploration of the edges of art, science and technology research with a special focus on robotics, interface design, signal processing, embedded systems, sensors and sensor networks, communications, applied aerospace systems, biological computing paradigms, sustainable computing paradigms, cybernetics and systems theory in general. The lab is equipped with multiple computer workstations, hardware prototyping facilities, and several exploratory micro-ecologies.
Selected Projects
Somnium
Marko Peljhan, Danny Bazo (PhD MAT) and Karl Yerkes (PhD MAT), were selected to join the SETI Institute's Artist in Residence Program from 2013-2015. During this time, they worked with Jon Jenkins, Senior Research Scientist for SETI and NASA, and other members of the SETI scientific and engineering teams, to create an art installation built upon the KEPLER habitable planets mission.
Somnium is a multi-modal installation based on data gathered by the Kepler Space Telescope, which searches for earth-like exoplanets. A robotic microscope inspects the surface of a flat, round glass surface, that was laser-etched with an image taken by the Kepler telescope. Light curve data from the Kepler database corresponding to the microscope's position is sonified in real-time.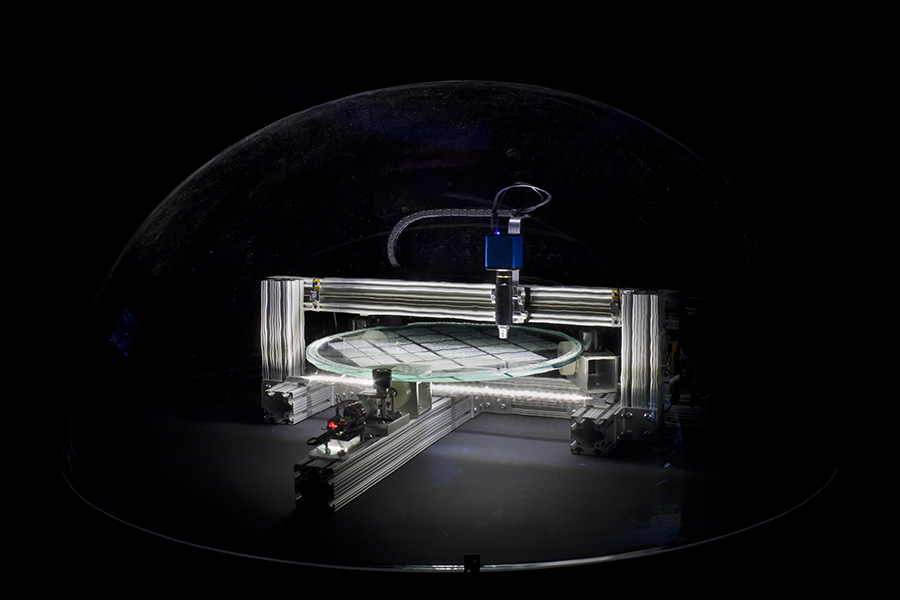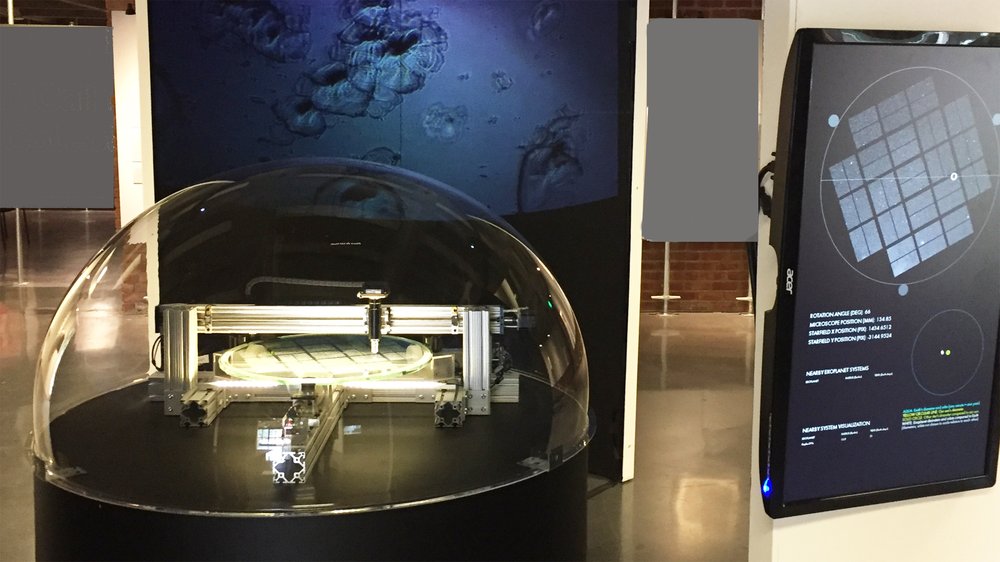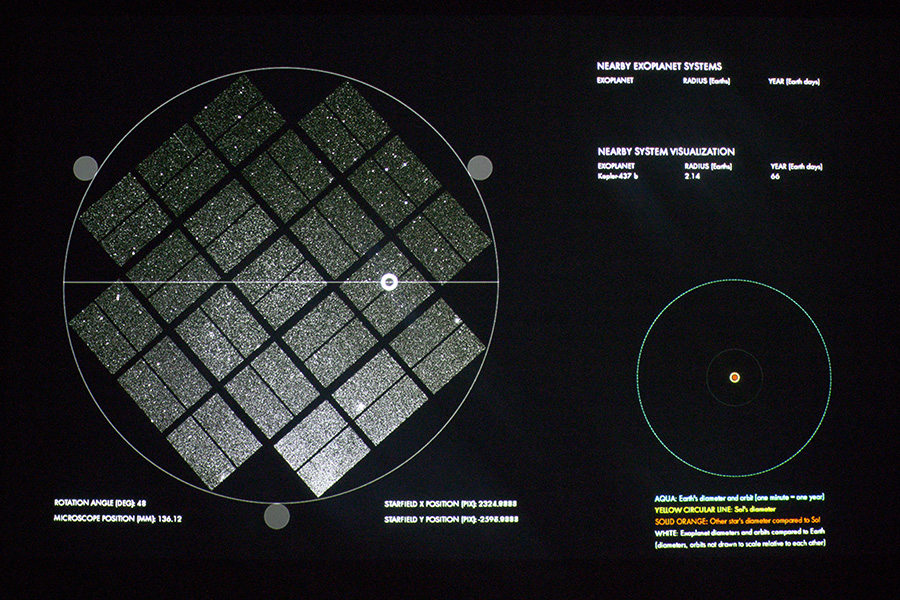 SiNuNi (SIlamilu NUnamulu NIpiliuruti)
Marko Peljhan, Matthew Biederman, Hafiz Wan Rosli (PhD MAT), Kon-Hyong Kim (MAT PhD candidate), Danny Bazo (PhD MAT), Karl Yerkes (PhD MAT), Harry Ikirapik Ittuksarjuat, Lisa Haskel, Terrence Uyarak, Tyson Qaunaq.
In 2010 and 2011 the Arctic Perspective Initiative developed, and for the first time experimentally deployed, a robust open hardware sensor network and communication system, the SINUNI. The SINUNI is an extremely low power, compact, modular and waterproof portable computing and recording family of devices, based on the Arduino architecture. It implements a true mesh networking capability through low power radio and precise geo-location. It's modular sensor architecture records basic meteorological, positional and movement data, but it can be outfitted with an array of sensors as diverse as water turbidity, temperature, salinity and photoelectric light quality and structure measurements. The open standards used in the software and hardware development ensure that the system can be built, modified and replicated. The units are capable of geo-located audio recording and wildlife observations and note taking through a simple, robust and intuitive interface.
The system was deployed from January - August of 2011 in the Foxe Basin and the Fury and Hecla straits area in the arctic region of northern Finland.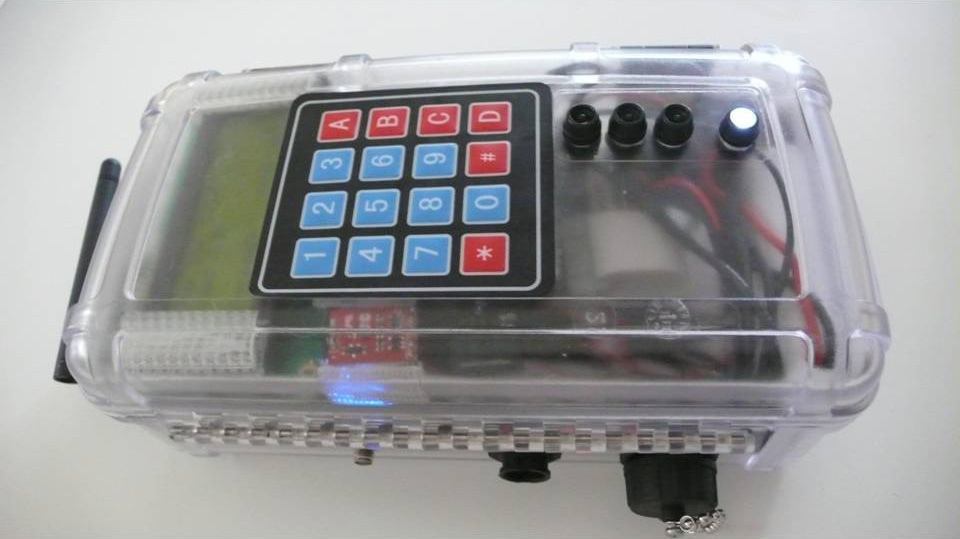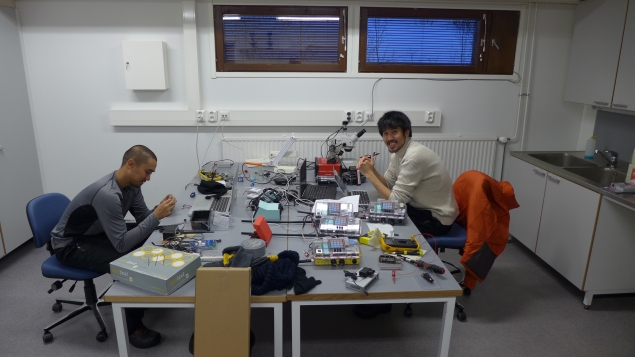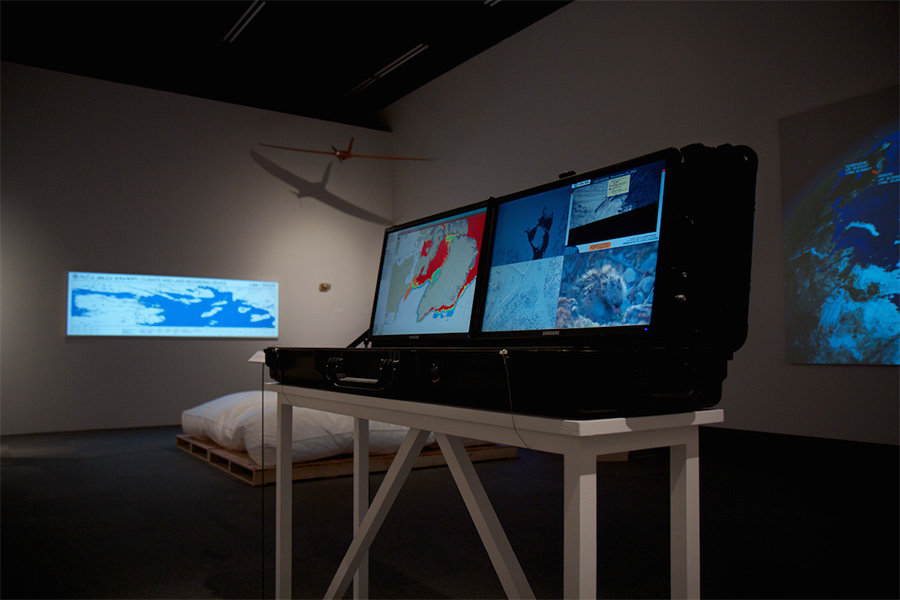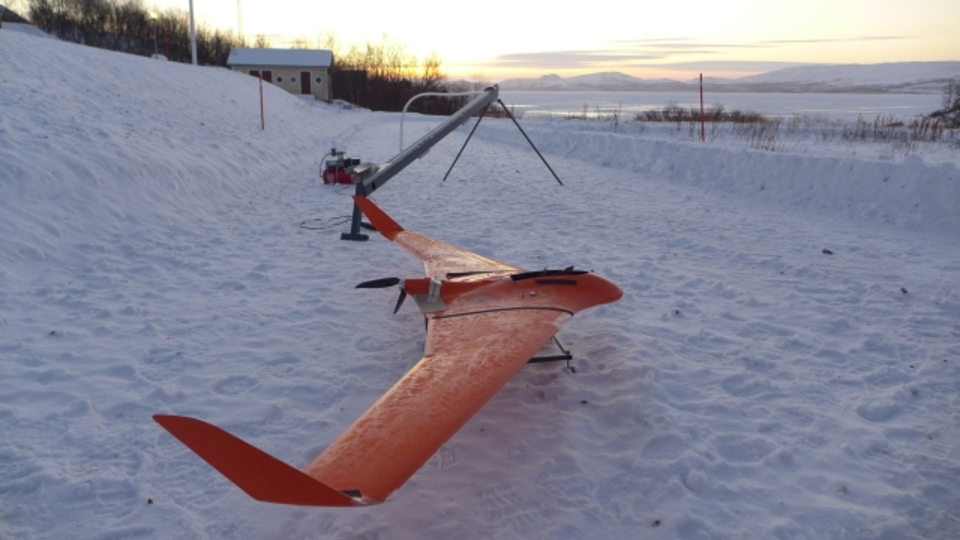 The Arctic Perspective Initiative is a non-profit, international group of individuals and organizations, founded by Marko Peljhan and Matthew Biederman, whose goal is to promote the creation of open authoring, communications and dissemination infrastructures for the circumpolar region. Its aim is to work with, learn from, and empower the North and Arctic Peoples through open source technologies and applied education and training. By creating access to these technologies while promoting the creation of shared communications and data networks without costly overheads, continued and sustainable development of autonomous culture, traditional knowledge, science, technology and education opportunities for peoples in the North and Arctic regions is enabled.