Learning from AlphaGo: How will AI transform architecture?
Abstract
"The ideas that are driving AlphaGo are going to drive our future."
AlphaGo documentary
"AlphaGo showed us that moves humans may have thought are creative were actually conventional."
Lee Sedol, following match with AlphaGo
"Overnight, China plunged into an artificial intelligence fever. . . AlphaGo was China's Sputnik moment."
Kai-Fu Lee
Seldom has a game had such a profound impact on the world. In 2016 a match of Go took place between leading Korean Go player, Lee Sedol, and AlphaGo, an AI program developed by DeepMind of London. Few had expected AlphaGo to beat one of the world's leading Go players, given the complexity of a board game where there are more potential moves than atoms in the universe. But AlphaGo comfortably beat its human opponent. Moreover, AlphaGo played a series of strategically brilliant moves never seen before. The match transformed the game of Go forever, but its overall impact was felt even more broadly. AlphaGo had demonstrated that AI could outperform human beings at a highly complex challenge, and caused a seismic shock – a wakeup call – for China and Korea, two countries where Go is a national game, prompting both countries to invest heavily in AI research.
How will the ideas behind AlphaGo – and AI in general – transform the discipline of architecture? Learning from AlphaGo draws comparisons between the ideas behind AlphaGo and the startling ways in which AI is already being used to transform the profession: AI is automatically generating novel architectural designs, and outperforming architects in urban planning; AI is controlling our environmental systems and sorting out all our traffic jams; AI is teaching robotic arms to stack bricks and build walls; and clients have even begun to insist on architects using AI to guarantee their return on investment. The AI revolution has already begun.
In 1972 Robert Venturi, Denise Scott Brown and Steve Izenour published Learning from Las Vegas. 50 years later, it is clear that AI is going to transform architecture more radically than Las Vegas ever could. It is now time to learn from AlphaGo.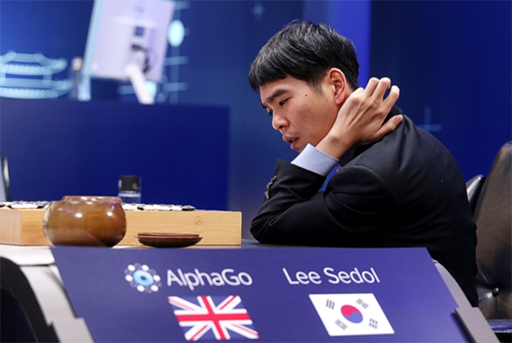 Bio
Neil Leach is a British architect and professor. He currently teaches at FIU, EGS and Tongji, and taught previously at AA, Harvard GSD, Columbia, Cornell and SCI-Arc. He has been a NASA research fellow, developing 3D printing technologies for the Moon and Mars, and is an academician within the Academy of Europe. He has published over 40 books on architecture and digital theory. His books include Rethinking Architecture (Routledge, 1997), Designing for a Digital World (Wiley, 2002); Digital Tectonics (Wiley, 2004); Camouflage (MIT Press, 2006); Digital Cities (Wiley, 2009); Space Architecture (Wiley, 2014); Swarm Intelligence (TongjiUP, 2017); Computational Design (TongjiUP, 2017); Digital Fabrication (TongjiUP, 2017); Architectural Intelligence (Springer, 2020); Material Intelligence (Springer, 2021); Architecture in the Age of Artificial Intelligence (Bloomsbury, 2021) and Machine Hallucinations: Architecture and AI (Wiley, 2022).
For more information about the MAT Seminar Series, go to:
seminar.mat.ucsb.edu.