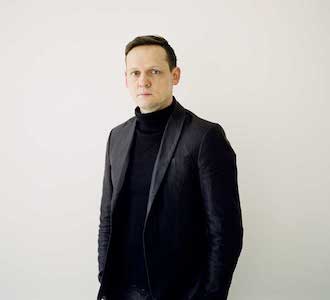 Abstract
Carsten Nicolai (aka Alva Noto) will be the guest of the final MAT SEMINAR for the 2019/2020 period. This is not going to be a regular lecture. We are asking the MAT community to study his work and materials from the available online resources and prepare questions, challenges and discussion points
Bio
Carsten Nicolai was born 1965 in Karl-Marx-Stadt and is a German artist and musician based in Berlin. He is part of an artist generation who works intensively in the transitional area between music, art and science. Influenced by scientific reference systems, Nicolai often engages geometry, mathematics, grids and codes, as well as errors and random and self-organizing structures. After his participation in international exhibitions such as documenta X and the 49th and 50th Venice Biennales, Nicolai's works were shown worldwide in extensive solo and group exhibitions. His artistic œuvre is also echoed in his work as a musician. With a strong adherence to reductionism he leads his sound experiments into the field of electronic music creating his own code of signs, acoustics and visual symbols. Together with Olaf Bender and Frank Bretschneider he co-founded the label 'raster-noton. archiv für ton und nichtton' and now heads the independent 'noton' label. His diverse musical projects include remarkable collaborations with Ryuichi Sakamoto, Ryoji Ikeda (cyclo.), Blixa Bargeld and Mika Vainio. Nicolai toured extensively as Alva Noto through Europe, Asia, South America and the US. Among others, he performed at the Solomon R. Guggenheim Museum in New York, the San Francisco Museum of Modern Art, Centre Pompidou in Paris and Tate Modern in London. Most recently Nicolai scored the music for Alejandro González Iñárritu's newest film, 'The Revenant' which has been nominated for a Golden Globe, BAFTA, and Critics Choice Award. He has also collaborated extensively with Marko Peljhan since their participation at documenta X, through the series of Wardenclyffe projects, the SOLAR performances as well as the polar (2000), for which they have received the Golden Nica for interactive arts and polar [mirrored] (2010) projects. Currently, both artists are conceptualizing the 2020 iteration of the polar series.
For more information about the MAT Seminar Series, go to:
seminar.mat.ucsb.edu.