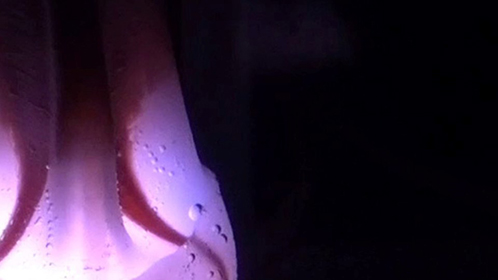 Soft Robotics designates a novel approach to designing robots anchored in the simple idea of using compliant structures and elastic materials rather than rigid metal or plastic parts. In this seminar talk, I introduce the research and creation program of Soft Robot Aesthetics that seeks to unite interests and methodological approaches drawn from artistic research, art history, human-robot interaction, and technical soft robotics research. The broad overall aim of this body of work is to explore alternative versions of what soft robotics might be or become if approached from the point of view of art and aesthetics, and how a more nuanced understanding of the potentials and consequences of rendering a robot soft can be attained through aesthetic practices. The talk describes selected work done at the Center for Soft Robotics at the University of Southern Denmark, including our ongoing collaboration with Maja Smrekar on the final chapter of the !brute_force series. Through methodological considerations and reflections on case study projects, I aim to illustrate how artistic and aesthetic perspectives may generate distinct types of questions and insights about soft robots, as well as singular outcomes, of which some are useful for robotics research more broadly.
Jonas Jørgensen is Assistant Professor at the Center for Soft Robotics at the Biorobotics section of the University of Southern Denmark. Jonas was originally trained as a physicist (BSc) and an art historian (BA, MA) at Univ. of Copenhagen and Columbia University (New York). He received a Ph.D. degree at the IT University of Copenhagen as a member of the Robotics Evolution and Art Lab (REAL). Jonas's research and practice span the fields of robotic art, soft robotics, human-robot interaction, and media art history. He has presented papers and organized workshops at several high-ranking international conferences and is the author of more than 20 peer-reviewed publications. With different collaborators, Jonas has created robotic art projects that have been exhibited internationally at institutions including Ars Electronica (Linz, Austria), Chronus Art Center (Shanghai, China), and Science Gallery Dublin. Jonas currently serves as a management committee member representing Denmark in the EU COST action CA18136 "European Forum for Advanced Practices" (2019-2023) that focuses on emerging practice-based transdisciplinary practices. Together with Maja Smrekar, he is also a partner in the EU's STUDIOTOPIA program.
For more information about the MAT Seminar Series, go to:
seminar.mat.ucsb.edu.