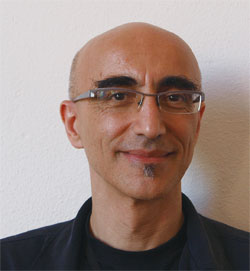 transLAB
Professor Marcos Novak
Room 2615, Elings Hall
The Transvergent Research Group consists of a growing community of like minds focused on exploring the concept of Transvergence and working in or with the transLAB. It consists of present PhD candidates working with directly with Marcos Novak, MAT students interested in Transvergence and the transLAB mission, and an extended international community of collaborators and friends.
Founded and directed by Marcos Novak, the transLAB is a research facility whose mission is to investigate how technology alters the relation between actual, transactivated, and virtual space in art and science. Closely affiliated with the AlloSphere (so named by Marcos Novak), the transLAB is especially interested in the question of the "allo~" (or "the other of another kind"), meaning that it consciously seeks not to represent what we already know but to invent what we do not yet know.
The complex of ideas that guide the investigations of the transLAB is gathered under the heading of Transvergence. Key ideas of Transvergence include: Worldmaking | Transmodality | The Transmodal Continuum | Computational Composition | Algorithmic Aesthetics | The AlloAtomic | n-Dimensional Space | Space as Interface| alloPoetic Machines | Immanent Order | Objective and Neurophysiological Beauty | Extreme Intermedia | Immersion and Eversion | Pattern Formation | Morphogenesis | Speciation | and more…
While these seem numerous when enumerated individually, they in fact belong to a continuum — what we call "The Transmodal Continuum" — which both unifies them philosophically and provides conceptual and technical language to permit effective research and production.
It is, in fact, a stated goal of the transLAB to help recuperate disparate fields of knowledge and practice into a whole, and to prepare artist/researchers who can act effectively across the conventional boundaries of art and science, engineering and the humanities, poetics and mathematics, and so on. To accomplish this, the transLAB operates on both a very high level of abstraction and at a highly specific technical level, always remembering to challenge one side with the other.
The transLAB therefore aims to nurture a new species of artist/researcher, a mutant (in the best sense of word), who can meld advanced scientific and mathematical rigor with the skills and talents required for participation in the avant-garde of art, architecture, and music, and of the novel forms that are yet to come, including, but eventually extending beyond, the digital as presently understood.
The work of the transLAB is disseminated both in publications and in exhibitions and preformances, and several projects begun here are now demonstrated in the AlloSphere.
Selected Student Works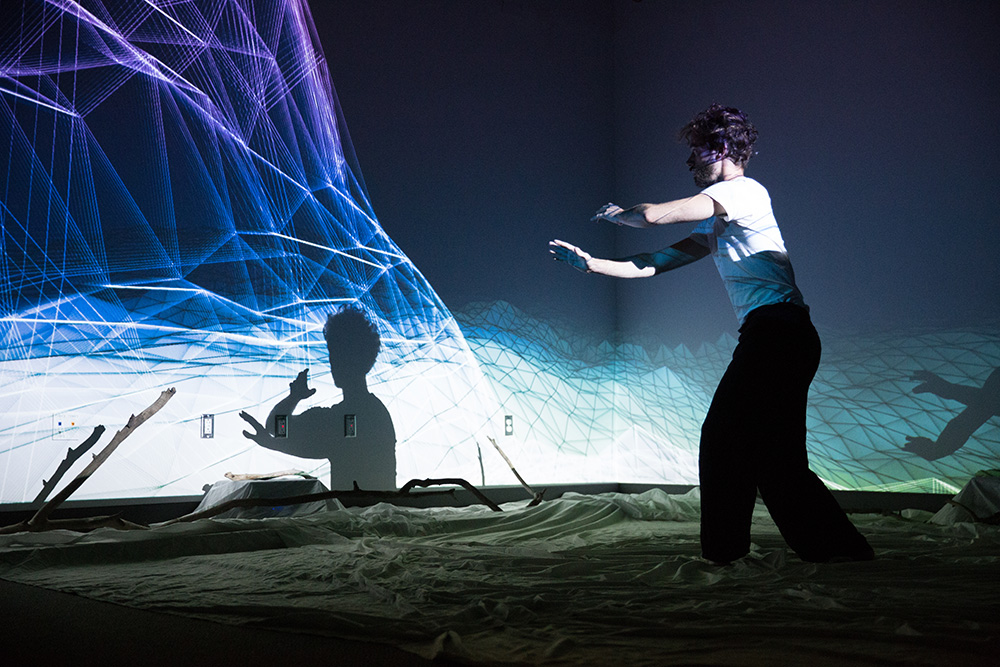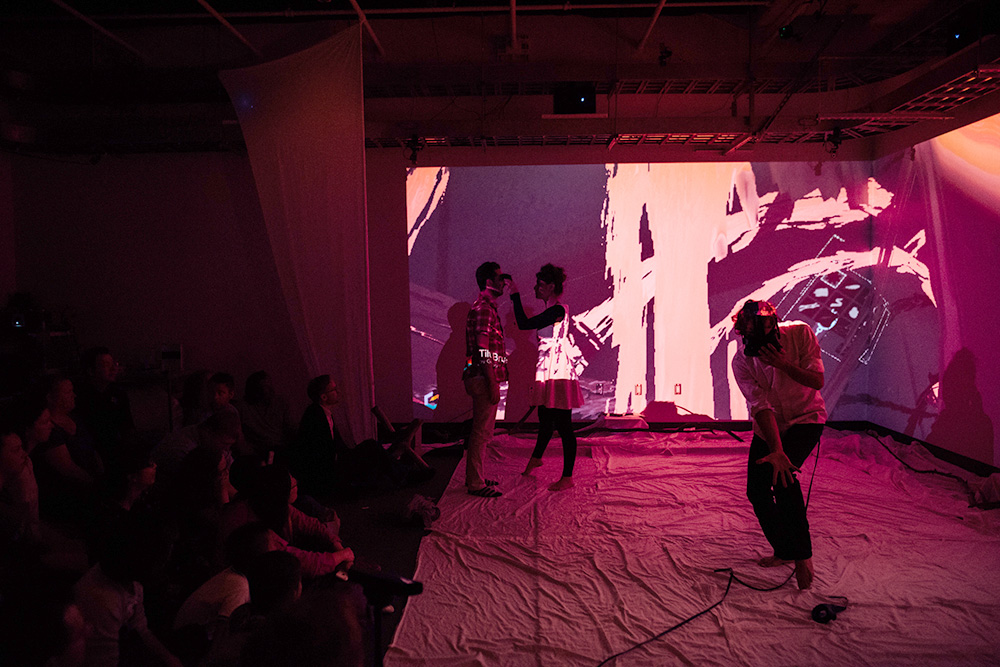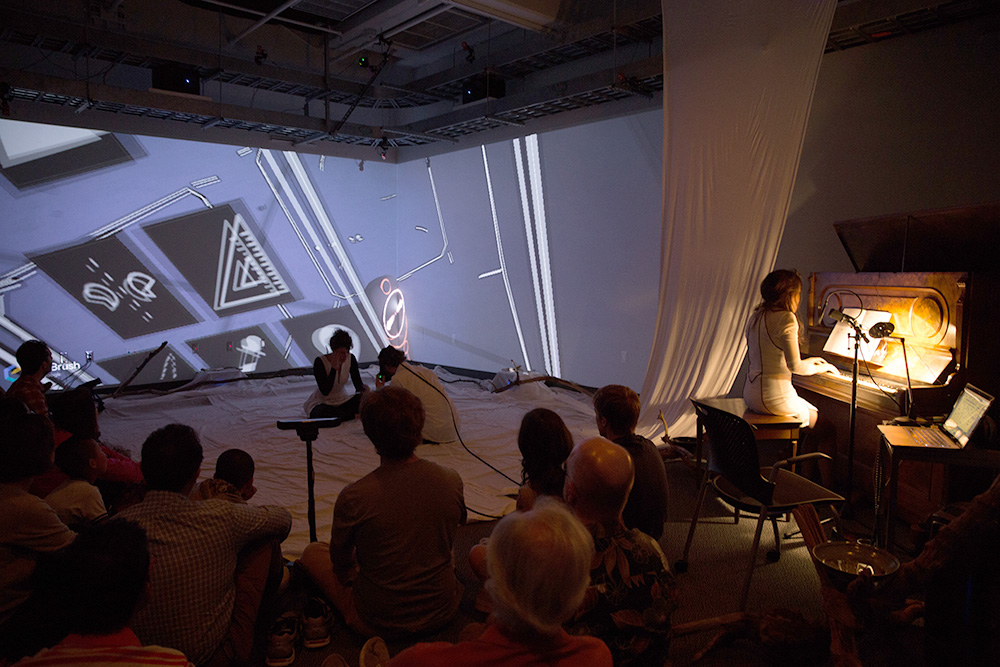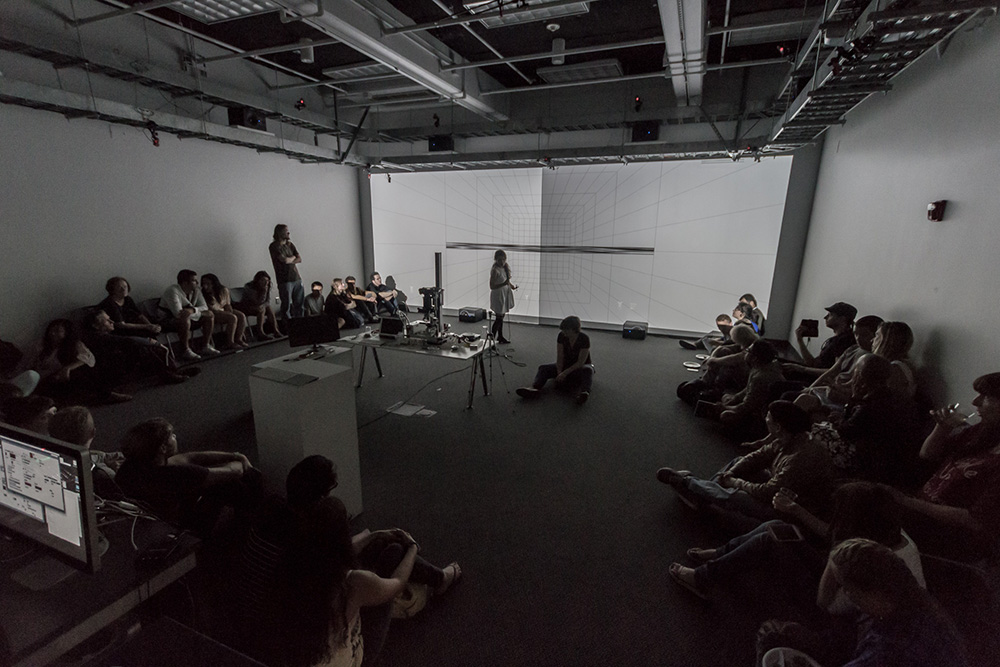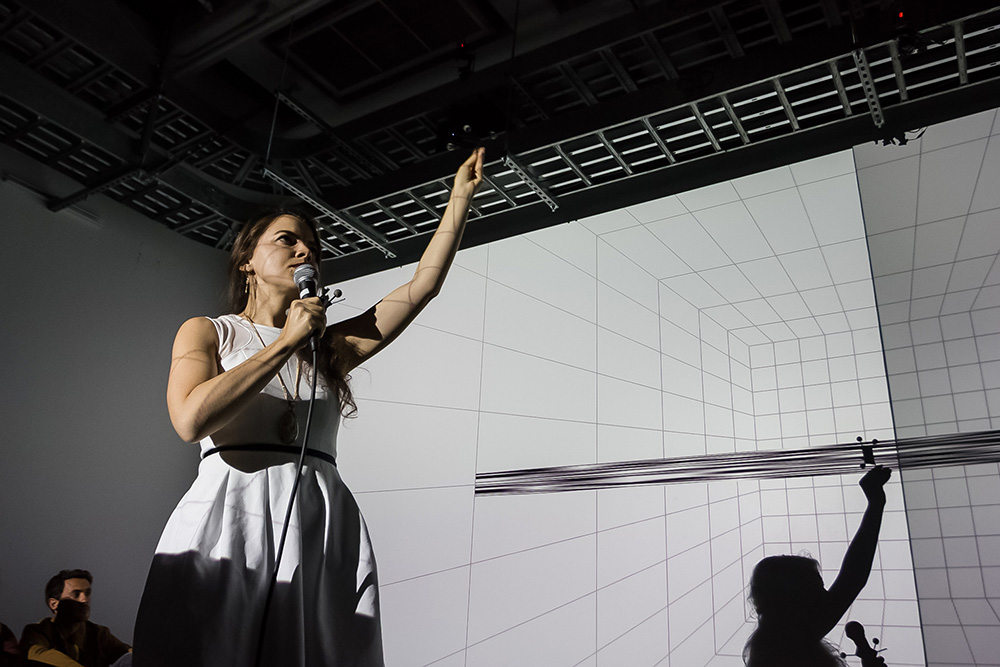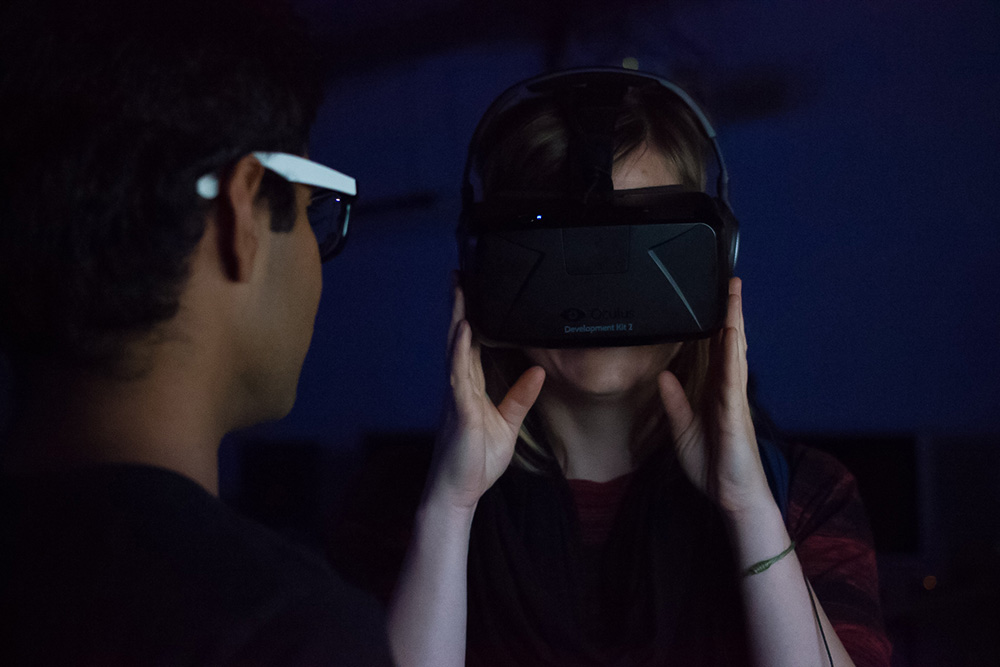 Class Photos